"If you just want a taste of what stereoscopic 3D is like and don't mind anaglyph red/cyan glasses, grab a Vivicam 3D"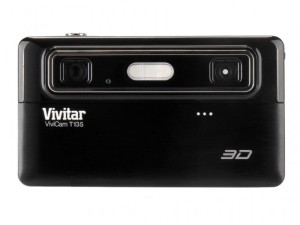 $22 bucks?
http://www.amazon.com/Vivitar-Vivicam-12-1MP-Digital-Camera/dp/B005FH3X1G/ref=sr_1_1?ie=UTF8&qid=1375723594&sr=8-1&keywords=vivitar+3d
This 12MP 3D camera seems to be fairly reasonable for 3D picture-taking, it has a good bit of separation between lenses, unlike a lot of 3D pocket cameras.
I've never used the Vivicam 3D, but it is about $22 and 3D!
But what's that catch? Well, it's 3D is anaglyph only, meaning you need to use red/cyan glasses to view the results and it's not compatible with modern 3D TVs and monitors.
I've seen some software that can separate the red from the cyan and give a pretty good side-by-side picture that you can use on a 3D TV, but it's not going the be anything like the picture from a Fuji 3D camera or even my Sony Bloggie 3D which ARE compatible with 3D TVs!
http://www.craveonline.com/lifestyle/reviews/183219-the-vivicam-t135-3d-camera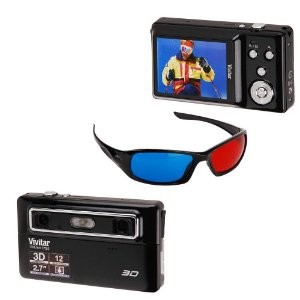 So if you just want a faint taste of 3D or just don't want to mess around with a lot of fancy 3D tech you can get the Vivitar Vivicam 3D cheaply and it comes with a nice pair of glasses!